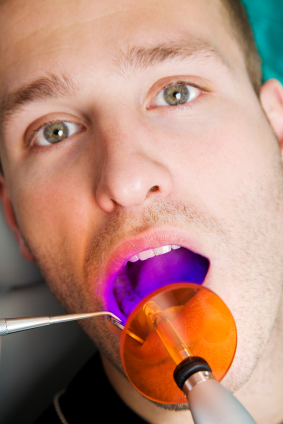 Does it hurt to have my teeth fixed?
No smoke without a fire! Dental treatment was known for ages to be uncomfortable and cause pain and distress. Nowadays, dentists have greater understanding for their patients concerns and have additional means to control pain and discomfort. Many efforts can be made before, during and after the treatment to make the patient comfortable and the treatment stress free.
Share your concerns with your dentist and describe what you fear, what makes you, tense, or anxious. Your dentist can tailor your treatment and its pace to your needs, like having breaks during treatment or shorter appointments, when the treatment procedures permits. Talking about your fears, will help you relax, gain control, and receive more effective, pain-free treatment.
Knowledge helps you gain control over an unfamiliar situation and enables you to choose comfortably between the recommended treatment options. The more you know about a certain procedure and what will be done during it, the more confident and relaxed you'll be. So ask your dentist to explain each step of the way.

THE ISOLITE SYSTEM:
Worried about the flow of cooling water in your mouth? do you have a gaging reflex when instruments are introduced in your mouth or you can't maintain a good posture to breathe? tell your dentist. Nowadays, there is more tools to help you be more comfortable, such as the IOLITE system that bring suction and isolation and illumination all at once and seperate the working aea in your mouth from the swallowing and breathing area in your throat. Ask us to demonstrate it for you.

The injection of local anesthetic:


First, topical anesthetics can be applied as gel or spray on the site where the needle is going to be introduced into the gum, for the purpose of reducing the discomfort of the first contact with the needle. Injected gel could be brought to body temperature which willl reduce pain as well. Injectable anesthetics work very well to prevent pain in the area of your mouth during treatment. They are used in most dental procedures . These anesthetics block sensation by the nerve endings. They have a fast onset and a temporary and reversible effect that lasts for about two hours. If you are feeling any discomfort during treatment, you can motion the dentist to stop through a pre-arranged signal--by raising your hand, uttering a sound, or nodding. It is very important that you don't move your head suddenly or bite on the dentist drill while its working.
---
Our newsletter is your shortcut to
information and promotional offers.